PostNet Southern Africa has joined forces with Aramex. Together we are rapidly evolving into a global brand recognized as a leading global provider of comprehensive logistics and transportation solutions, and for its customised services and innovative multi-product offering. PostNet has a growing footprint of more than 400 retail stores in South Africa.
PostNet Global Express Service Offerings: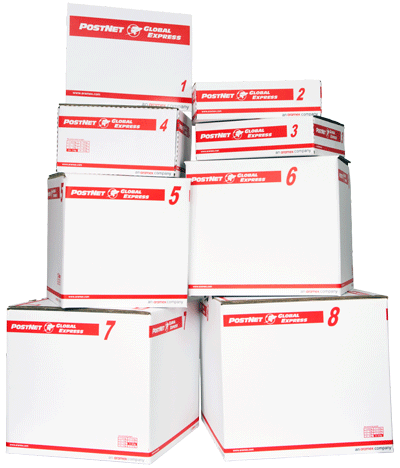 - International Documents
- International Parcels
- 10 Packaging solutions to choose from
With PostNet Global Express, you can courier your documents or parcels, large or small, PostNet-to-Door anywhere in the world.
PostNet Global Express offers a range of 10 different boxes with no complicated
weight calculations at affordable prices.
4 SIMPLE STEPS to easy, affordable and convenient delivery services with PostNet Global Express: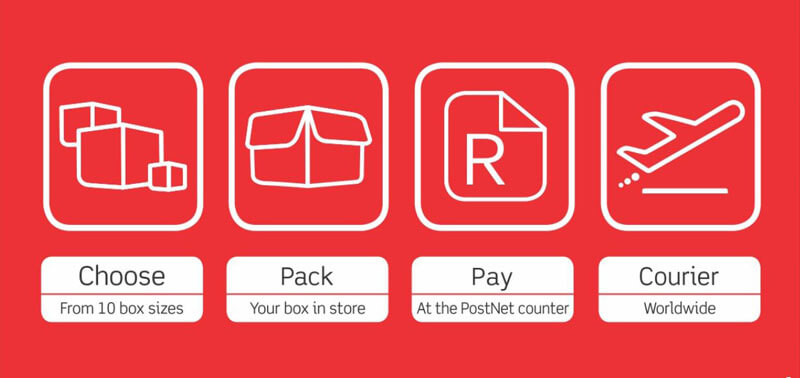 Prohibited Items
There are some obvious things that you cannot send with PostNet Global Express (animals, illegal substances, guns and explosives for instance). But there are also less obvious items that cannot be transported such as perfume, cash and jewellery. For a complete list of prohibited items please ask your local PostNet store.