Through its strategic partnership with DHL, PostNet Courier is well positioned to capture a large share of the international courier market in South Africa. Together DHL and PostNet Courier can service customers with either a business and/or personal international relationship.
Services include:
- International courier
- Exports
- Imports
EXPRESS EASY provides an effortless means of shipping documents and packages to any of DHL's over 220 worldwide destinations in just four easy steps.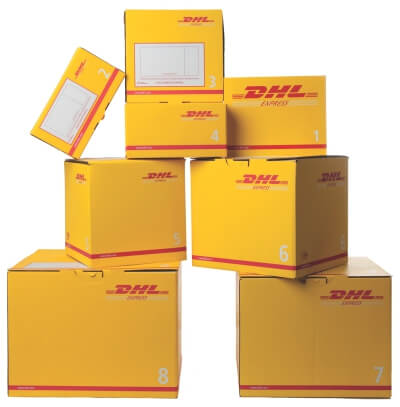 Fill your box at your nearest PostNet store with the item(s) you wish to send
Please read carefully the rules on the prohibited items (below)

Take your shipment to the PostNet counter and pay

Send your packages to over 220 destinations worldwide
Efficient shipment handling process
Using your unique parcel number, easily track and trace the progress of your package online as it travels to its destination at http://www.dhl.co.za
Benefits of EXPRESS EASY
- Send your parcel to over 220 destinations worldwide
- Quick, easy and reliable
- Delivery within 2 – 4 working days depending upon destination and customs
- Easy to understand pricing structure
- Online track and trace at www.dhl.co.za
Prohibited Items
There are some obvious things that you cannot send with DHL (animals, illegal substances, guns and explosives for instance). But there are also less obvious items that cannot be transported such as perfume, cash and jewellery. For a complete list of prohibited items please ask your local PostNet store.